Are Social Skills Groups Beneficial to Children with Autism?
Therapies and Resources for Children with Autism & Families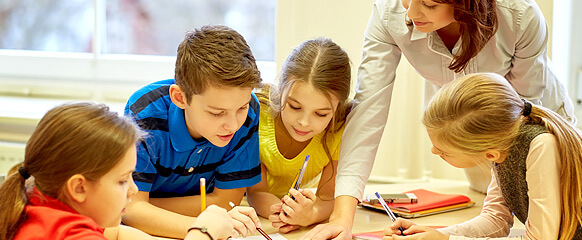 Parents of children with autism often want to find the best resources for their children to learn and grow successfully. Because of this, some parents have questioned the validity of social skills groups for children with autism. Are they actually effective? Should children with autism engage in social skills groups? We're here to provide you with some information on social skills groups for children with autism.
Almost everyone has experienced a degree of discomfort in a social situation. It's not uncommon to find yourself in a situation where you don't quite know how to react. However, for children with autism, this can happen more often than it does for their neurotypical peers. While social skills groups can be beneficial to anyone, they can be especially beneficial to children with autism.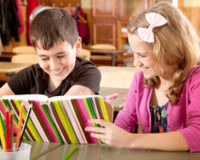 Social skills groups are more than just a scheduled play date, they are a place where several children come together for therapy to improve their social interactions. These groups help teach children some fundamentals for social interaction like problem solving and joint attention. However, while the children are learning these needed skills, they are also playing and having fun.
Through these groups, children gain lifelong skills that will help them to interact confidently throughout their lifetime. Of course, the skills that children are learning during their time in the group will differ based on their age. Children will learn skills like anger management, initiating conversation, understanding emotions, reading body language, and so much more.
In the short term, these groups can help children with autism interact with their peers outside of the social skills groups. And, in the long term, your child will gain the lifelong skills to be a confident socializer throughout a lifetime.
Social interactions can be difficult for children with autism, but they can be made easier by teaching them the skills that go into positive interactions.
For more information on the benefits of social skills groups and some research on social skills groups for children with autism, check out these two publications:
The Effectiveness of Social Skills Training Groups for Individuals with Autism Spectrum Disorder
The Efficacy of a Social Skills Group Intervention for Improving Social Behaviors in Children with High Functioning Autism Spectrum Disorders
After looking at the information provided above on social skills groups for children with autism, you may be interested in signing your child with autism up for a social skills group. If you're interested in enrolling your child in a social skills group, consider the social skills group at Peak Potential Therapy.