Early Intensive Behavior Intervention (EIBI)
Expanded ABA Services for Children as Young as 12 Months
Peak Potential Therapy recently expanded its ABA (Applied Behavior Analysis) services to children as young as 12 months of age who are diagnosed with ASD (Autism Spectrum Disorder). The program is an Early Intensive Behavior Intervention (EIBI) model.
We will max out at 9 kids at any given time in the EIBI program. We will accept families who are committed to their child's progress. Despite the expansion of the program, we will continue to keep our program fully customized to each child's needs and schedule.
Every child works 1:1 with a behavior technician or BCBA Supervisee under the direct supervision of an onsite Board Certified Behavior Analyst at our center in an early-childhood school setting. BCBA will make continuous and regular adjustments to programs when tutors/RBTs identify an issue, if a child is not responding, or if behaviors change.
Services occur in treatment rooms (discrete trial teaching), with peers in the therapy center's common space (play and social skills) and/or in the community. Parents can observe sessions and/or receive parent training, so they can carry their child's new skills into the home and community. We do not have a set EIBI program start/end time; we work around your family's schedule within our Center hours of 7 a.m. to 7 p.m. Families have the flexibility to schedule the best time for their child to receive services. No matter whether you work first or third shift, we can create an individualized schedule for your family. Many families who are in a "homeschool status" feel isolated. We provide comprehensive programming, a variety of activities, daily social opportunities, scheduled field trips to generalize skills and community inclusion, and extensive resources for families.
Program Details
Location: Peak Potential Therapy, 7689 Sagamore Hills Blvd., Northfield, OH 44067
Dates: Year-Round
Time: To accommodate the needs of your family, we offer flexible scheduling between 7 a.m. and 7 p.m. Per BACB guidelines, it is recommended that your child has 20 hours of the program per week.
Why early intervention EIBI?
While ABA is effective for teaching all ages, EIBI teaches the youngest child positive skills and reduces negative behaviors.  Teaching children socially appropriate behaviors as young as possible is more efficient. Research shows that children who begin receiving services prior to age 2 are more likely to make the most significant and lasting changes. Learning a positive behavior that "works" for the child can prevent him/her from developing a negative behavior that would need to be eliminated.
What funding is available?
EIBI can be funded prior to the age of 3 by the Ohio Department of Developmental Disabilities Early Intervention POLR Program. From 3-22 years of age, the Autism Scholarship Program can provide funding. From 5-22 years of age, the Jon Peterson Special Needs Scholarship is available. These are in addition to private insurance, which may also help cover costs. View additional funding options listed among our Grant Sources for Families.
**If insurance or other third-party payor is covering the cost of the service and the family wants service to happen outside of the center and the payor doesn't cover the higher billable rate with the travel fee, then the family will be invoiced the travel service fee. See our Policy page for travel service rate table.
What is Applied Behavior Analysis (ABA)?
ABA focuses on the principles that explain how all learning takes place. Positive reinforcement is one principle. ABA systematically applies interventions based upon the principles of learning theory to improve socially significant skills to a meaningful degree, and to demonstrate that the interventions employed are responsible for the improvements in behavior (Baer, Wolf & Risley, 1968).  Applied Behavior Analysis is data-driven. Behavior factors such as the number of occurrences or the rate of behavior are measured before, during and after interventions to determine if treatment has changed behavior and if the change is lasting. Parents are assured that their child's behavior is improving.
ABA methods incorporated into EIBI:
Discrete Trial Teaching (DTT):  Structured teaching seated at a table. It is performed one-on-one in our treatment rooms.
Pivotal Response Treatment (PRT):  Treatment based on the child's interests in a natural setting. Skills taught during PRT can make them more fun and socially rewarding. By teaching skills in a more natural environment, the child is more likely to generalize them.  When the child takes his/her skills into multiple environments, new skills can emerge. PRT can lead to a cascade of new skills.
Incidental Teaching:  The strategy of teaching predetermined behaviors in a pre-planned, natural setting arranged to trigger teaching opportunities, such as having a desired toy out of a child's reach, in order that he/she must ask for it instead of just independently taking and playing with it.
Treatment schedule:  Typically 20 – 40 hours per week, and can occur over years.
For example, a day of therapy may include:
Establishing rapport with the technician as a "friend"
Foundational skills such as eye contact, imitation, and joint attention
Receptive (understanding) followed by expressive (verbal) language skills
Expanding language skills (requests, answering questions, conversation, etc.)
Socialization and play skills (parallel play, engagement with peers, pretend play, etc.)
Life skills (potty training, dressing, hand washing, etc.)
Pre-Academic and Academic skills
School readiness
What Autism Speaks says about EIBI:
In some studies, researchers compared intensive ABA with less intensive ABA and/or other early intervention or special education programs for children with autism. Generally, they found that children who receive intensive ABA treatment make larger improvements in more skill areas than do children who participate in other interventions. In addition, the parents of the children who receive intensive ABA report greater reductions in daily stress than do parents whose children receive other treatments.
While ABA is not guaranteed to produce definitive behaviors in children with ASD such as vocal language or a higher IQ, it is currently the most endorsed treatment for those diagnosed with ASD to lead as full a life as possible.
What Supplemental services are available and complement the EIBI?
Peak Potential Therapy offers academic intervention services and speech-language therapy, which can be added to the child's customized EIBI program. Supplemental services include family coaching, parent consultation, assistance with funding options, visual supports creation service, and support to families with finding respite care.
If you are interested in EIBI therapy services for your child, please contact the team at Peak Potential Therapy.
---
ABA Therapy Testimonial
"Peak potential therapy customers can choose from a range of services that best suits the need of their family members. Very supportive staff and flexible in customizing to unique individuals and their individual needs. Always professional and thoughtful at same time. My son is now 18 and we have been utilizing Peak Potential services for over 10 years now. His needs have changed and so has the programming that is offered at the center." – Chris Sperry (Google review: July 2020)
---
Start Early Intensive Behavior Intervention (EIBI) Now…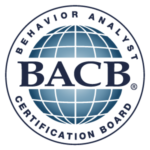 ---
Fee Schedule & Insurance
A fee schedule and a list of health insurances accepted at Peak Potential Therapy can be found on our Policies page.
---
Grant Funding Sources
We understand that for many families, finding financial assistance and grant funding for therapy services can be a struggle. To help make it easier to access these resources, we've compiled an extensive list of grant sources. These sources can provide financial assistance with a variety of therapy services provided by Peak Potential Therapy.
---
We also accept the CareCredit healthcare credit card. CareCredit is a healthcare credit card designed exclusively for healthcare services with special financing options such as those offered by Peak Potential Therapy.