Applied Behavior Analysis Therapy
Effective Treatment Strategies for Teaching Children with Autism
Children with autism learn differently from their peers. They lack the skills necessary to acquire and process information as their neurotypical peers do. Those of any age on the autism spectrum can learn through applied behavior analysis. Despite the disruption of typical learning processes, behavioral scientists have used the principles and procedures of learning theory to develop effective treatment strategies for teaching children with autism. This approach is known as Applied Behavior Analysis (ABA), the only scientifically endorsed program for effectively teaching those with ASD with long-term benefit. A skill, such as imitation, is taught first by discrete trial teaching then once mastered, the skill is generalized to the child's natural environment and incorporated into everyday learning.
How Is ABA Therapy Used?
ABA therapy is based on more than 50 years of scientific investigation with individuals affected by a wide range of behavioral and developmental disorders. Research has shown that behavioral interventions greatly reduce disruptive behaviors typically observed in individuals with Autism, such as self-injury, tantrums, non-compliance, and self-stimulation. ABA is effective in teaching complex communication, social, play and self-help skills. Parents and caregivers are encouraged to take advantage of the provided training in ABA in order to carry over the learning into the home and community. ABA is an approach to learning that can be used in all aspects of learning and in all environments. ABA is intensive. It is recommended that children receive 20-40 hours of ABA per week to maximize results.
What Happens During ABA Therapy?
In all ABA programs, the intent is to increase skills in language, play, and socialization while decreasing behaviors that interfere with learning. The results can be profound. Clients start to establish eye contact, learn to stay on task, and acquire the ability and the desire to learn and do well. Even if a child does not achieve a "best outcome" result of normal functioning levels in all areas, nearly all children with Autism benefit from intensive ABA programs.
How is ABA Therapy Progress Recorded?
Our therapists keep records on the initial evaluation, progress, and discharge of clients. This helps to pinpoint problems, track client progress, and justify the cost of treatment when applying for reimbursement.
---
ABA Therapy Testimonial
"Peak potential therapy customers can choose from a range of services that best suits the need of their family members. Very supportive staff and flexible in customizing to unique individuals and their individual needs. Always professional and thoughtful at same time. My son is now 18 and we have been utilizing Peak Potential services for over 10 years now. His needs have changed and so has the programming that is offered at the center." – Chris Sperry (Google review: July 2020)
---
Start Applied Behavior Therapy Now…
Register Your Child for ABA Services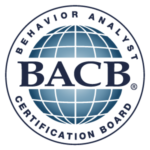 ---
Fee Schedule & Insurance
A fee schedule and a list of health insurances accepted at Peak Potential Therapy can be found on our Policies page.
---
Grant Funding Sources
We understand that for many families, finding financial assistance and grant funding for therapy services can be a struggle. To help make it easier to access these resources, we've compiled an extensive list of grant sources. These sources can provide financial assistance with a variety of therapy services provided by Peak Potential Therapy.
---
We also accept the CareCredit healthcare credit card. CareCredit is a healthcare credit card designed exclusively for healthcare services with special financing options such as those offered by Peak Potential Therapy.